The BPL Podcast features concise, informative discussions with educators, writers, and community figures from Bexley and beyond. Tackling a range of topics from horror films to Ohio's opioid epidemic, we capture conversations that are sometimes funny, sometimes poignant, but always human.
Episodes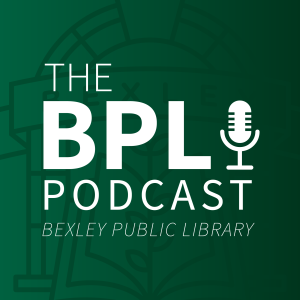 Saturday Oct 01, 2022
Saturday Oct 01, 2022
Pamela Espinosa de los Monteros, Assistant Professor and the Latin American, Iberian, and Latino/a Studies Librarian at The OSU University Libraries, and Patti Vocal, The OSU Center for Latin American Studies (CLAS) Outreach Coordinator, discuss the importance of bringing authentic Latinx and Latin American stories into K-12 classrooms through children's literature. Pamela and Patti talk to us about the CLAS BookBox project and share tips on how we can all celebrate Hispanic Heritage Month which is celebrated annually from September 15 - October 15.
Discover more Hispanic Heritage Month resources here.
Special thanks to fo/mo/deep for lending us their song, "Bourbon Neat" for the podcast!
Find out about upcoming Bexley Public Library events at https://www.bexleylibrary.org
Follow Bexley Public Library across social media platforms @bexleylibrary